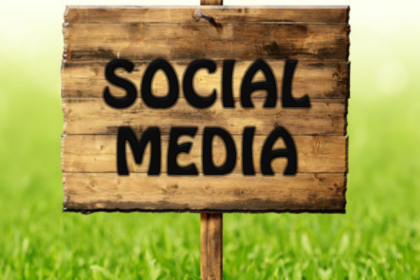 Why Should You Outsource Your Social Media Marketing to a Proven Agency?
Swoboda Marketing are social media marketing experts.  We don't just do social media marketing (SMM), we do it PERFECTLY.
So you want to engage your customers and potential customers, and you know that social media is where you'll find them.  What you may not know is how to go about reaching them. Sure, you're on Facebook.  But how do you leverage Facebook? And what about Twitter, YouTube, Google+, Foursquare, Yelp, LinkedIn, and all the others?
It is imperative that you leverage these social media sites in order to market your company.  And, to do it well, you need to hire a proven, professional, experienced Social Media Marketing Agency.  Here's why.
It's Business
It's the new word-of-mouth, a huge aspect of public relations, an integral part of marketing communications, Google's alga insists on it..  It is an important investment in the future of your company.
You may think you are being clever hiring a young college student, or someone just out of school without much work or life experience to take on your social media marketing.  A solid understanding of business and marketing is essential.  Maturity and experience are significant factors in the success of your social media efforts.
Outsourcing your company's social media marketing to a proven agency is an investment in your company.
It's Complicated
Mastering social media marketing is not as easy as it seems.  It's a lot to keep up with when you have another important job to do – like running your a company! For someone other than a Social Media Marketing pro, effectively keeping up with social media is like having another full-time job, in addition to your other 80-or-so-hour-work week. What is your time really worth?

There's a learning curve.
There are constantly new developments, new applications and uses, new layouts, upgrades and updates to existing sites, new rules and so on. Social media marketing is time-consuming.  It takes time to build and grow your followers.  Implementing the right social media marketing plan takes time, as does writing and posting, and monitoring the progress.
It's Not Their Job
Adding social media marketing to a current employee's duties is bad idea.  It is not the best use of his/her time or your money.  Your current employees already have jobs to do.  Social media marketing, being time-consuming, will take them away from their real duties. The ones that make you money and keep your customers happy.
It's What We Do
Swoboda Marketing are social media marketing experts.  We don't just "do" social media marketing, we do it well.  By you having a well-honed, carved-out niche, we can provide you with the optimal social media marketing results.
Contact us today and begin an effective social media marketing program.
Reasons to Hire a Proven, Professional Social Media Marketing Agency
You want it done right.

It's an investment in your company.

You get what you pay for.

Cheaper isn't better.

Experience matters.

You want results and a return on your investment.

Time is money.

An expert specializes in legal marketing does it better than anyone else can do it for you.
---
WE HELP OUR CLIENTS GET MORE CUSTOMERS
We're an agency known for our no-nonsense approach. Just straight talking and smart thinking, delivered by a person who cares about the success of your business.

Call TODAY for your FREE CONSULTATION! 303-448-8841