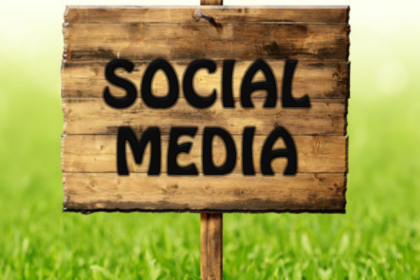 Why Wikipedia is the Most Powerful Marketing Tool for Personal and Business Branding
I think everyone uses Wikipedia. I know everyone has searched something on Google, Bing and or Yahoo. That means you have seen your "search" as a Wikipedia link in one of the top results on the search page. Just type in a search term like "Nelson Mandela" or "Denver Bronco Mark Jackson" and check it out. Your business, your brand and even your name can be there also, but how do you do it?
Let's explore the basics of Wikipedia.
1.      What is Wikipedia?
Wikipedia is an online encyclopedia. It does not hire content writers to create posts, it is an open source site that can be an effective online marketing tool for your business or personal branding. I heard the founder on NPR state he only has 3 paid employees! Wikipedia is one of the highest rank site in the world and I can't even guess how many pages!
2.      Why should your business, brand or name be on Wikipedia?
Wikipedia offers you a lot of benefits:
Wikipedia page can produce significant improvement to your business and your reputation.

It adds prestige, authenticity and credibility to your business, brand or persona.

It provides you with an additional and credible website presence that will depict your business with integrity.

Can produce a significant positive increase in revenue.

Enhance your visibility in search engine results – Google GOLD!

Wikipedia holds some prime real estate on Google's search results page.

Listings normally appear in one of the top five spots, so your company page gets an automatic SEO boost.

This Search Engine Optimization (SEO) is free of cost!

There will be one more website about your business at the top level of search engine results.
Follow the guidelines, it is important!
It is crucial to mention that your business can reap all these benefits if the wiki writing guidelines are strictly followed, otherwise, your post have a risk of being removed or flagged. Wikipedia does not allow you to create biased or promotional content.
 If you decide to undertake a Wikipedia Page, its important hire an expert to do it right.
Contact us for a Free Evaluation of your Wiki Page options.
Guidelines to create Wikipedia page:
Before We Start…
I will do research to make sure that your business is renowned and someone has created articles or news about your business or company, which are available online. Has anyone created outside articles about your company online? Call me for a free evaluation of your chances to have a Wiki page and the cost of creating one for you.
Step #1.
We will find informative articles on your business or brand. These articles must be related to your company and must be present online. Another idea, actually an excellent idea is to take articles from online trade magazines, online newspapers and magazines.
NO personal essays or original research as citations.

NO information directly from your business website, until you have a big company like Apple or Google.

And very important – do not advertise or market your company in your post.

We need outside source citations about your business that proves your business is known.

If you don't have a lot of outside articles, we can do a little public relations outreach and publish new relevant content before creating a page.
Step #2.
If you have got these in place then we can create the wiki page or post. Having a solid Wiki page is not easy.
Although the Wikipedia writing guidelines for businesses are available, the task is cumbersome and grueling for a novice. From having a registered account (having a minimum approved edits restriction) to conducting a neutral research for your company where each sentence is to be supported by a reference similar to academic citations, is in fact a lot to ask from a new user.
Furthermore, Wikipedia does not like self-promotion, so if it is proved that a company is making its own Wikipedia page, the page is flagged for deletion.
We can help you create your Wikipedia pages, so to minimize the risk of deletion. If you are not quite ready yet, we can develop a plan so you will be in the near future.
Together we will discuss how using this effective online marketing tool to your advantage and beef up your personal brand or company's online presence during your free consultation. Not to mention the Google gold your site will receive.
---
WE HELP OUR CLIENTS GET MORE CUSTOMERS
We're an agency known for our no-nonsense approach. Just straight talking and smart thinking, delivered by a person who cares about the success of your business.

Call TODAY for your FREE CONSULTATION! 303-448-8841