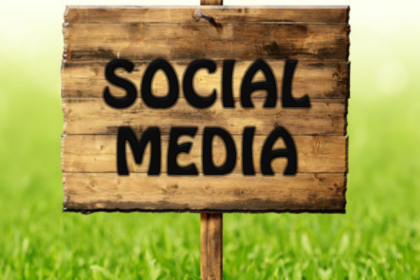 Double Your LinkedIn Connections – Just a Few Minutes Each Day
LinkedIn continues to be one of the top social media platforms for lawyers who are in the B2B arena.  By setting aside just a few minutes everyday day, you can easily double and even triple your LinkedIn connections and build strong relationships with your niche market, referral network sources and more. LinkedIn is similar to attending a swanky dinner party. Invitation only, black tie and silver on the table. Keep your communication on that level – Be consistent, actively participate and be personal.
When my clients ask why they should get involved with LinkedIn I respond by providing them with some facts and stats.
For years, Owners built their book of business with word of mouth marketing. Social media marketing IS word of mouth marketing.

In most cases, LinkedIn is the best place for an Owner to get his/her feet wet in the world of social media.

There are almost 250 Million LinkedIn Members. Over 100 million LinkedIn members live in the United States.

This past August, The Pew Research Center published a report indicating 72% of online adults are social networking site users.

Last year, LexisNexis reported that 76% of adult Internet users in the U.S. utilized online resources when hiring an Owner.

This past August, A Judicial Conference Committee updated the model set of jury instructions federal judges use to deter jurors from using social media to research or communicate about cases on which they serve.
Let's Break it Down:
Your LinkedIn Head Shot
The goal on LinkedIn and other social networks is to build trust, establish yourself as an expert and earn credibility. This is used to build your network of clients, potential clients and referral network sources, all with a focus on generating revenue. The first thing visitors see on your LinkedIn profile is your head shot.
Building trust and credibility starts with your profile picture. Visitors have the tendency not to connect with people who don't have photos on their profiles. A solid head shot helps build trust and credibility. A professional photo is great, but it only has to be professional looking. It should portray you as you want clients, potential clients and your referral network sources to see you.
Your LinkedIn Profile
Next, look the content of your profile. Is it search engine optimized? Did you use all, or most, of the characters available in each section? Is your Headline clear, descriptive and optimized?
These tips will help you build the trust and credibility you need to build your referral network and book of business. People want to know all they can about you and LinkedIn provides you with the room to share valuable information.
Do a Google, Yahoo, Bing and search to see where your LinkedIn profile appears in search results. Potential clients are going to look at your profile before they meet you in person. Have you put your best foot forward? Have you provided the information people need in order to decide if they want to take the time to meet you at all.
You only have one chance to make a first impression and it all starts with your profile.
Your LinkedIn Profile URL
Go into the "Edit Profile" area and personalize your profile's URL. Directly under your awesome head shot is your profile's link. If it looks like this: https://linkedin.com/in/name 638795401-ghytplmnkjl, it needs to be personalized.
Now, it could be that your name is already being used by someone else. In that situation do the best you can.
Join LinkedIn Groups
Are you still thinking about building trust and credibility? If so, a great way to do that is to join and actively participate in LinkedIn Groups. There are over 1 million groups available on LinkedIn today. Find one in your industry, your specialty and your region.
While actively participating in LinkedIn Groups, don't forget about the Code of Professional Responsibility. Don't give legal advice. Don't establish Owner/client relationships. Don't divulge Owner/client protected information. THINK BEFORE YOUR POST!
Build Your LinkedIn Network a Few Minutes a Day
Connect with current clients, people you know, people you went to school with and people in the LinkedIn Groups you joined. When sending an invitation to connect, personalize it.
Set a goal to grow you network and schedule time each day to achieve that goal. Do this right in your calendar and do it. It only takes a few minutes a day.
Make Your Presence Known
Post regular and consistent updates. They don't always have to be about you. Provide information to your connections that is interesting and helpful.
Make sure your firm has a search engine optimized robust Company Page and every lawyer in the firm is connected to it through the Experience section in their LinkedIn profile.
More than ever before, people are using social media to help them decide whether they even want to take the time to meet you. They are performing searches to see what they can learn from you. They are sourcing your firm's website. They are looking for your social media presence. And, they are reading what their peers have written about you in recommendations.
You absolutely must take control of what people see when they find you online. They are going to find your LinkedIn profile. Now that you know that, why not do whatever necessary to put your best foot forward and give people an opportunity to learn about you?
---
WE HELP OUR CLIENTS GET MORE CUSTOMERS
We're an agency known for our no-nonsense approach. Just straight talking and smart thinking, delivered by a person who cares about the success of your business.

Call TODAY for your FREE CONSULTATION! 303-448-8841